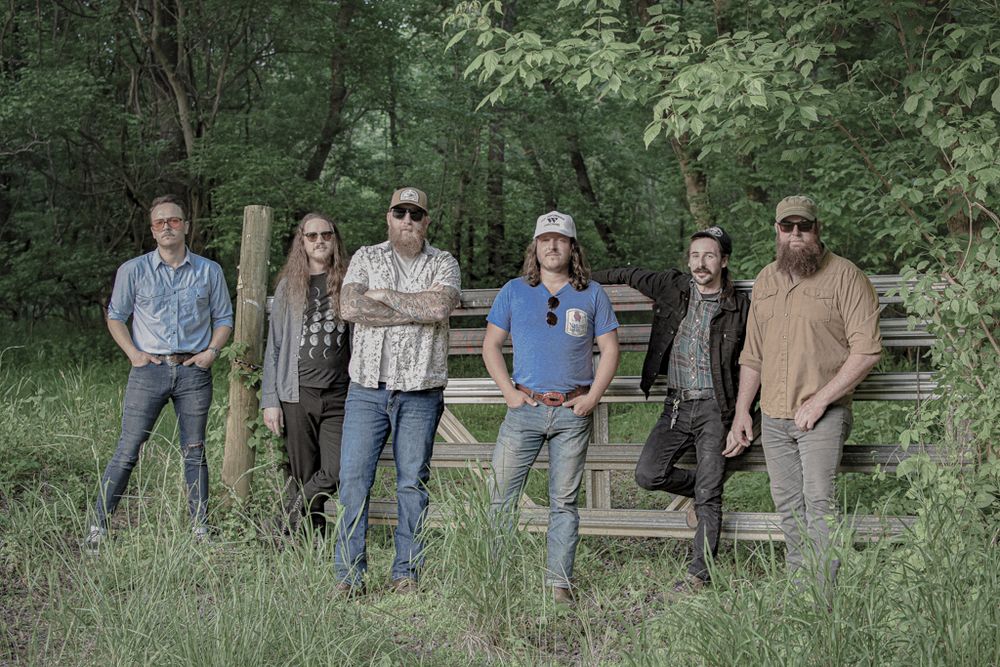 Bio
There's a sound the Shenandoah River makes as it rumbles over old stones in the shallows. It sings songs the way they used to be – plain and honest. No frills, buckle that belt before you head to the hills and hollers. It's there under a Virginia moon that you'll find the Low Water Bridge Band.
Forged by firelight picking, the band's romping, stomping, country-grass Americana ain't for the faint of heart. Since their founding in 2020, they've gone from barnstorming the Shenandoah Valley to festival stages along the East Coast. Venues from the Carolinas to Kentucky and, yes, Nashville, Tennessee ring with their sound and are asking for more.
They're led by guitarist and lead singer Logan Moore's searing melodies. The precision thump of brothers Alex and Riley Kerns' bass and drums and their pitch-perfect vocal harmonies fill out the sound. Justin Carver's pedal steel and banjo swirl through songs like smoke from the campfire. And it's all brought together with the crunch and crackle of James "Chainsaw" Montgomery's electric guitar riffs.
From the first time you see them, your boots will be worn from kicking up dust. By the time a second chorus comes around you'll be hooting and hollering their memorable originals alongside their die-hard fans. You'll join a crowd who travels far and wide, bringing the party to your town. If you're a fan of good music done right, be sure to keep a lookout for this fast-rising outfit from Clarke County, Virginia. Chances are, they'll be blowing through your way one of these days soon.
You can check out the latest Low Water Bridge Band news, information, and merchandise at www.lwbbmusic.com. And give them a like and follow on Facebook, Instagram, Tinder, and Tik-Tok. Their music is also available everywhere you stream or download your favorite music.